So how much would it cost to un-f**k it?
And what kind of trigger is that? I was under the impression that the VEPR trigger was proprietary, but never tried swapping it. The finger pad portion is certainly shaped differently than the more standard AK looking trigger pictured.
To me, the weaknesses of the VEPR were as follows:
Weight (sort of my fault). I knew it was going to be heavy, but damn... it was heavy.
Furniture: What you see is what you get. I really wanted to add a folder, but, no dice.
And the biggest thing: The front mounting point of the handguard puts plastic in direct contact with hot barrel. That means a 150rd mag dump results in this: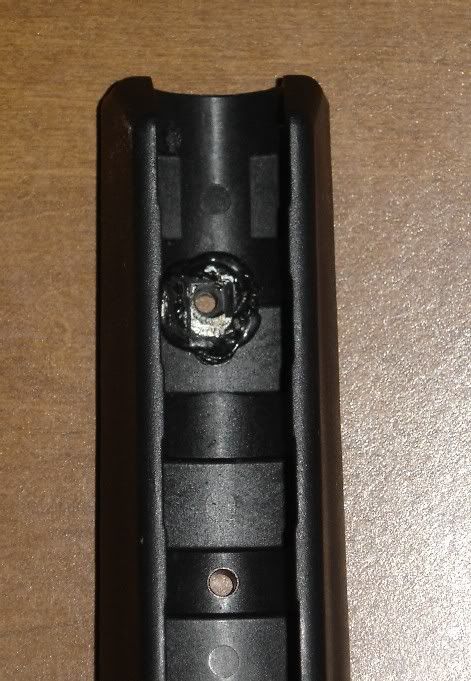 Oddly enough, RA seemed a bit perplexed when I called them and told them why I was ordering a new handguard. Apparently, not many VEPR owners actually ever heated their rifles up.
So, my VEPR went bye-bye. Some days I miss it. I certainly wish I held it longer than I did.