Discussion Starter
·
#1
·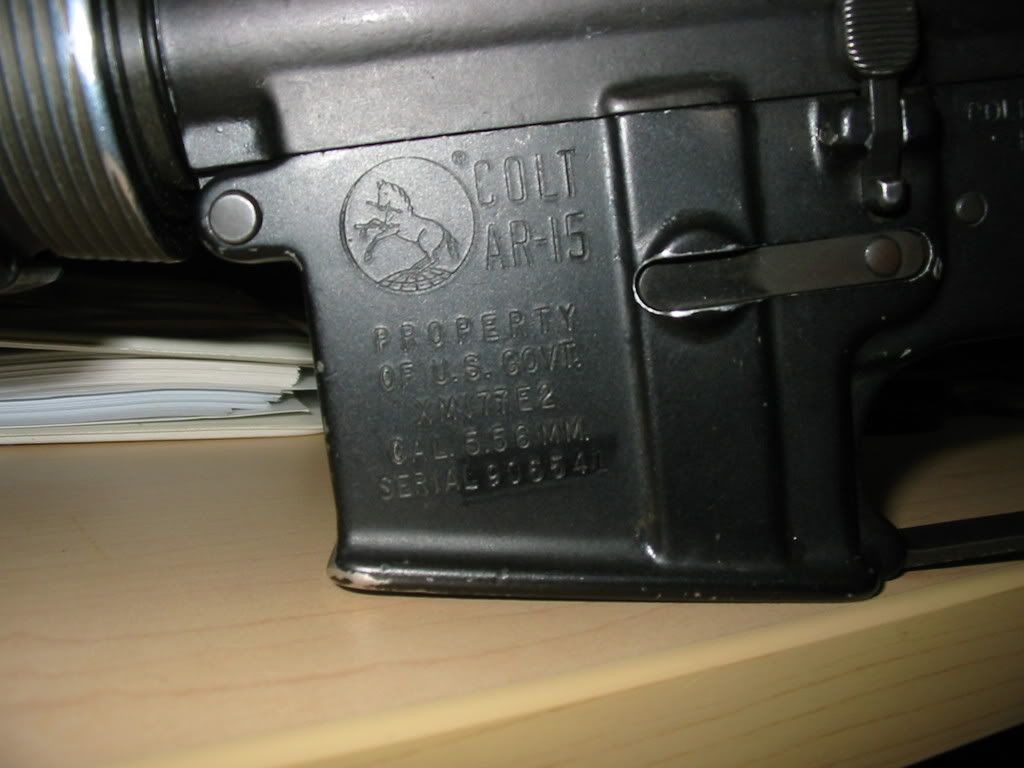 The top shows a typical very late model GUU5P built on an A1 marked lower. M4 barrel, A1 upper, straight slip ring, A2 grip, old style 2-position Al stock. Thrown together parts. These pics had to be from around mid '04 because this unit got their M4's later that year. These GUU's were from dog handlers. I had to surf through my old, old gmail sent items from where I sent these to a gun nut friend awhile back, couldn't find the original folder with the date. Both needed routine maintenance on them and don't ask me what I had to fix or replace because I can't remember back that far! I do recall being surprised when I saw the nomenclature when I was logging them in. (Surprised enough to go home and get my camera at lunch!) I had never seen a true "XM177E2" marked lower before. Since they were a short production item from so long ago (I want to say '66 or '67, if there's an AR afficianado around they might know) my expectation was that they would have been used to destruction by now. But, the beauty of depot storage shows the lower was actually in pretty good shape considering it was just shy of 40 years old.
I never did get a pic of a Colt marked "GAU-5/A/A". I saw a couple but most were modified M16's and the armorers would take a stamp set and a hammer to the lower to mark it, or like this one, never marked with anything but the original factory stamp. Before all of this panic buying nonsense I wanted to get a NoDak A1 lower and get it engraved with it since I had built a GAU upper. Sweet shooting rifle, super light weight too.
Oh yeah, a true 177E1, E2, or GAU barrel will never have a bayonet lug. Carryover from the original E1 design, can't use it anyways.