Discussion Starter
·
#1
·
My Utah Bride "Vera"
Since living in Utah I have become accoustomed to some of the unique customes. As you all know a few weeks ago I got my Korean Bride.... Now I have my Utah Bride... I finally picked her up on Monday and I took her and my Korean Bride out to the range..... Both performed just about flawless I used American Eagle XM193 55 grain FMJs. I shot over 200 rnds. I had one double feed. A round was in the bore and the bolt locked back. The next round slammed into the round in the bore. When I saw that the bolt was not fully forward I pulled the charging handle back and ejected the damaged round. Other then that the XCR was smooth as silk. :rapidfire:
I also fired the K1. There were a couple of FTFs but that was about it. The pistol grip did loosen up and I was trying to tighten it, but my Gerber Multi-too was too big. :duh: (Must keep regular tools)
Of course my Glock was flawless, 5 years and over a 1000 rds not cleaned, no jams!!!!! Take that you Sig, XD, and H&K kool-aid drinkers... :flame: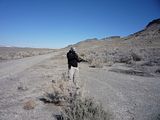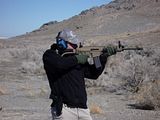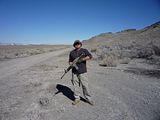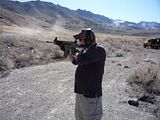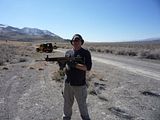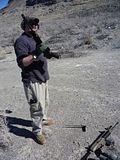 Mishap w/Misu... Pulled to hard when I man handled her and she came apart on me.