Discussion Starter
·
#1
·
Guys, I get a lot of requests for manuals with the old gas block instructions. I don't have any printed up... Just a PDF. So, here are the instructions on that... everything else is the same as the current ones.
GAS ADJUSTMENT
The rifle is equipped with a Gas Adjustment Valve. The purpose of this device is to optimize the system for certain ammunition and for certain environmental conditions. The Gas Adjustment has four positions which restrict varying amounts of gas from impinging upon the gas piston.
The four positions are marked by a series of small dots which have been machined into the Gas Adjustment Valve. When viewed from above the rifle, the dots indicate the gas setting. Four dots indicates the highest setting, while one dot indicates the lowest gas setting.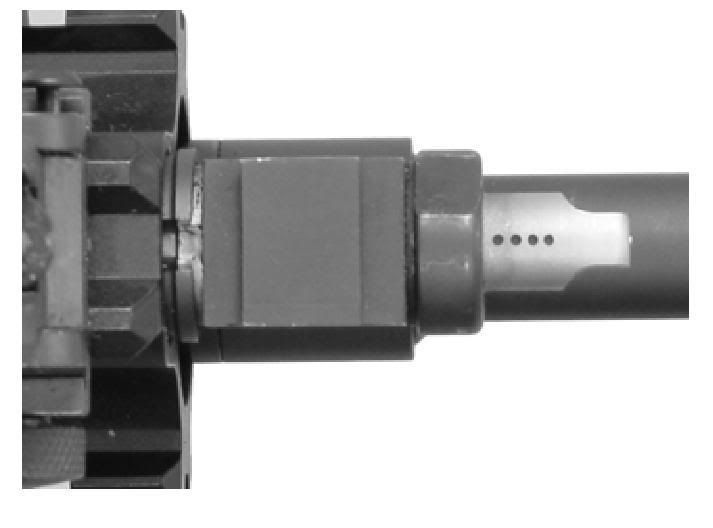 To ensure the mildest recoil without sacrificing reliability, use the gas setting which throws the spent cartridge cases approximately 8 to 15 feet from the rifle. To change the gas settings:
1. Unload the rifle according to pages 17-18, and use the Bolt Catch to hold the Cold Carrier in the rearward position.
2. Use a 5/8" wrench to remove the gas adjustment nut and lock washer.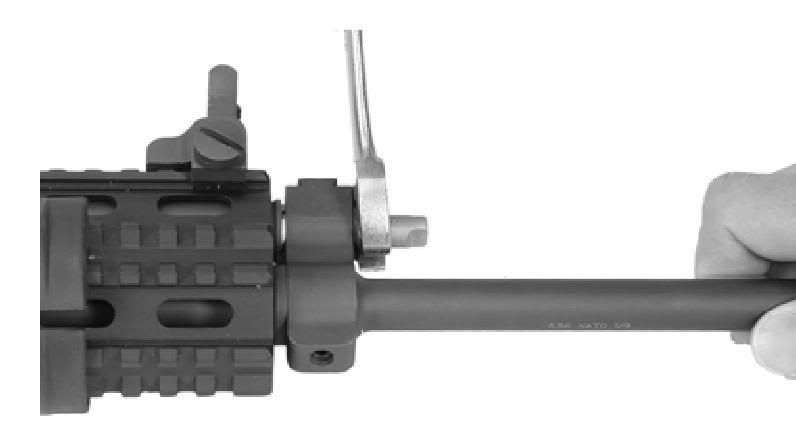 3. With a soft instrument, tap the Gas Adjustment Valve toward the barrel chamber approximately 1/8".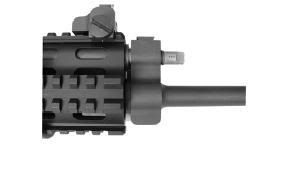 4. Turn the Gas Adjustment Valve to the desired setting, as viewed from the top. Make sure the notch in the Gas Valve lines up with the key in the Gas Block. Then reinstall the lock washer and the Gas Adjustment nut. Don't overtighten the nut. (Note: If you cannot figure out how to operate the Gas Adjust Valve, remove the barrel from the rifle according to pages 19-22 of this manual before trying to adjust the Gas Adjustment Valve for the first time).
Customers Using Sound Suppressors
For customers wishing to use the rifle with a suppressor, try the lowest gas setting. If that setting results in recoil which is still too strong, contact the manufacturer for a Gas Valve which is specifically designed for use with a suppressor.
Here's something more useful in the field...