Discussion Starter
·
#1
·
Say it once, say it 1000 times, violent sex offenders can only be cured with a bullet to the back of the head. When will we start learning this as a society? How many kids are going to end up on milk cartons because this simple fact doesnt sink in with lawmakers.
http://www.cnn.com/2009/CRIME/03/12/sex.offender.gps/index.html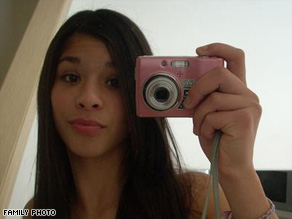 Sanford's History
Darrin Eugene Sanford was convicted in 1998 of communicating with a minor for immoral purposes and two counts of luring minors with sexual motivation. He was placed on probation, which he violated three times before he was arrested in connection with Alycia Nipp's murder:

• On November 15, 2006, Sanford was jailed for failing to register as a sex offender. He was released July 31, 2008, and ordered to wear a GPS anklet.

• He was then detained August 20 for being in contact with a minor and failing to register. He was released October 19, again with an ankle bracelet.

• On November 24, authorities arrested Sanford for a misdemeanor property violation. He was released with a GPS device January 3, just 49 days before Licy's murder.

-- Source: Washington Department of Corrections
VANCOUVER, Washington (CNN) -- When 13-year-old Alycia Nipp didn't come home from a trip to Wal-Mart, her family had no idea where she was, but a tracking device was transmitting the location of her alleged killer.

The quirky seventh-grader, who went by "Licy," could tell you the origin of every neon drinking straw in her collection and she "sewed buttons on everything," said her aunt, Amber Hager.

Her family thinks her free-spirited nature may be the reason she walked through a field popular with transients -- a field she'd been warned to stay away from and where her body was found February 22.

Licy's family had reason to be cautious. Hager was raped twice as a teen and Licy's grandmother was kidnapped as a child, Hager said, so the family was extra vigilant with Licy and Hager's young daughters.

"We all made Licy the promise that it would never happen to her. The cycle would end," said Hager, who is acting as family spokeswoman. "Now we're left wondering: What didn't we say? What didn't we do? How come she didn't listen?"

Darrin Sanford, 30, was one of several homeless people living near the field in an abandoned home slated for demolition, police said.

He was convicted in 1998 of communicating with a minor for immoral purposes and luring minors with sexual motivation; he was sentenced to probation, said a Clark County sheriff's report. When he was released from jail in January, following a November probation violation, Sanford was fitted with a global positioning tracking unit on his ankle, according to the Washington Department of Corrections

Sanford was wearing the device seven weeks later when he tried to rape Licy before beating and stabbing her in a field a couple of blocks from the street where she lived, according to police.

Authorities said they used GPS to corroborate Sanford's confession. A Clark County judge this week postponed his arraignment until June so the defense and prosecution can prepare for death penalty arguments.

Sanford's defense attorney Michael Foister declined to comment on the allegations against his client.