Discussion Starter
·
#1
·
My first XCR, the one I plan to SBR: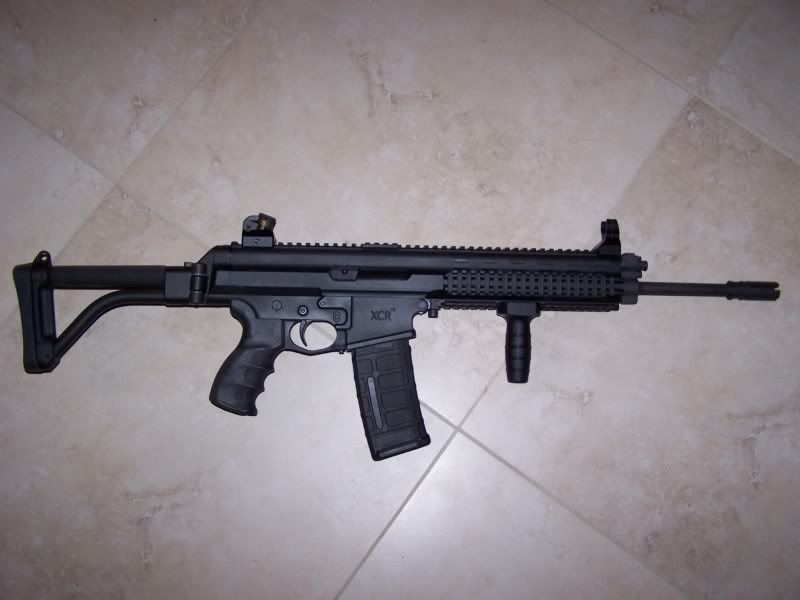 It's got a Spike's VFG, Magpul ladder rail covers, HK diopters, CAA G27 grip, entry folder, Vortex permanently attached to a shortened (14.375") factory light profile bbl. Still planning both 6.8 and 5.56 11" bbls with a Micro T-1 in a LaRue HK mount.
Folded: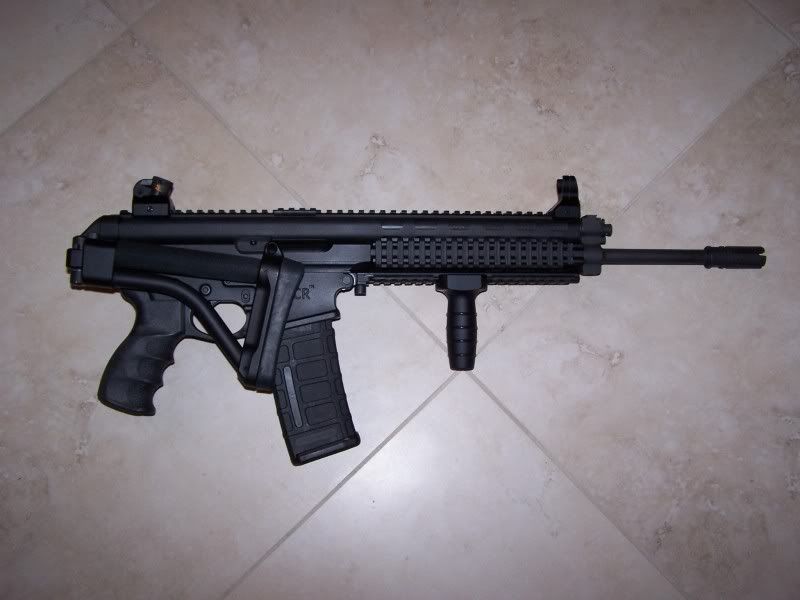 2nd XCR (folded with my attempt at machining a cheek riser):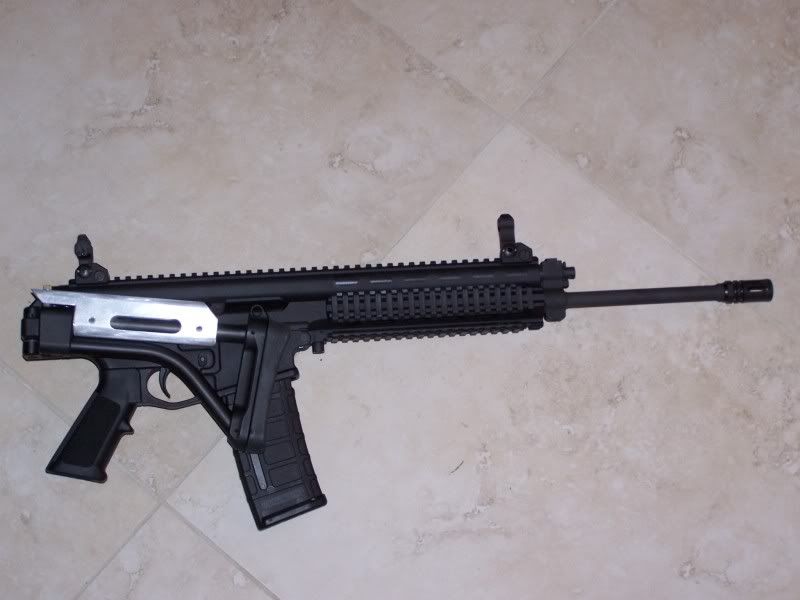 I plan to eventually mount up a magnified optic (kinda looking at 1.1-4X or maybe a 2.5-10X IOR)....I already have a GG&G QD mount for a 30mm tube scope....so that will likely go on with the folding Troys and either the factory folder with the cheek riser I'm making or the UBR/Magpul cheek riser I originally bought for this project.
Not a very good shot below.....after sanding it some, it really took out the detail of the machine work.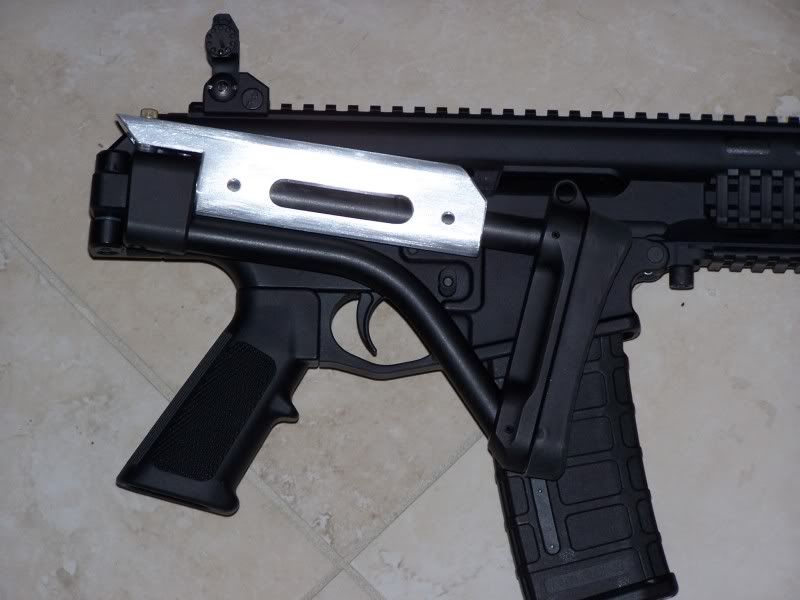 I still have some things I need to do. I'm considering drilling some holes in it to lighten it up even more. The allen head gold zinc bolt that I'm using to extent the folder's button will be changed out to a black one. The two small holes are actually 10-32 for helicoils. There will be 4 total (2 on each side) and they will act as set screws. I'm also planning to cut the neoprene pad down to cover that final inch on the stock. I'm pricing out anodizing to find out if it's a viable alternative to just painting it. I've got about 6 hours in this riser at this point....but I also wasted about 1.5 hours screwing things up. So, all in all....ah hell, it's too much work to really be a good solution.
The pair of rifles: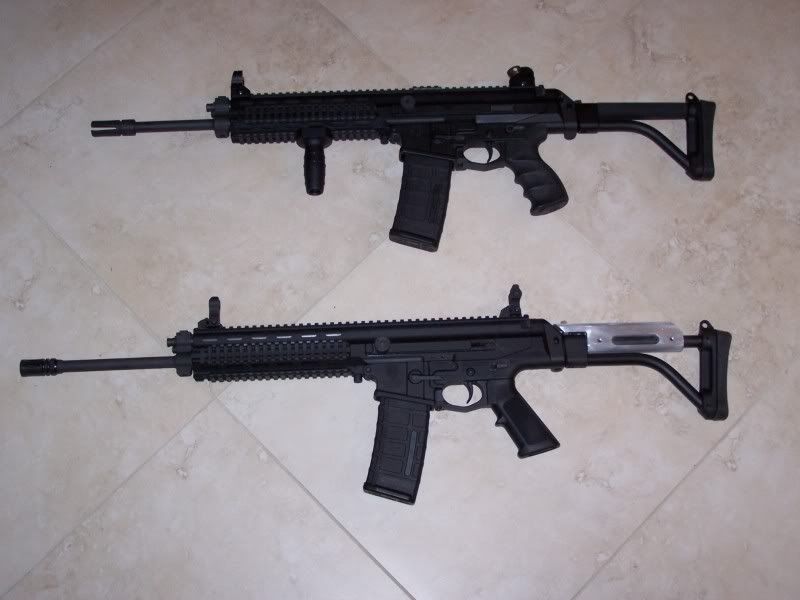 Here are a couple of older pics (in case anyone wants to see what a UBR looks like on an XCR) from when I was trying out using the Troy sights on my XCR along with a UBR stock (still waiting on my Magpul #2 half inch cheek riser):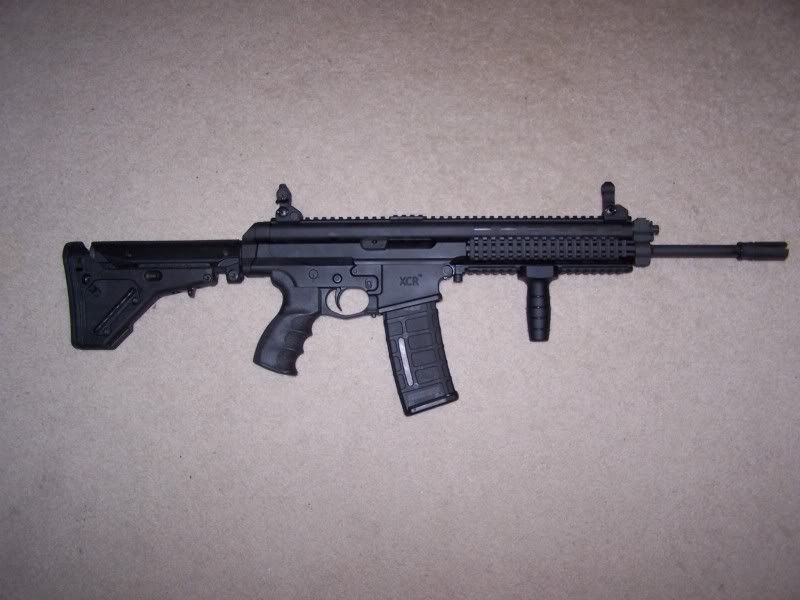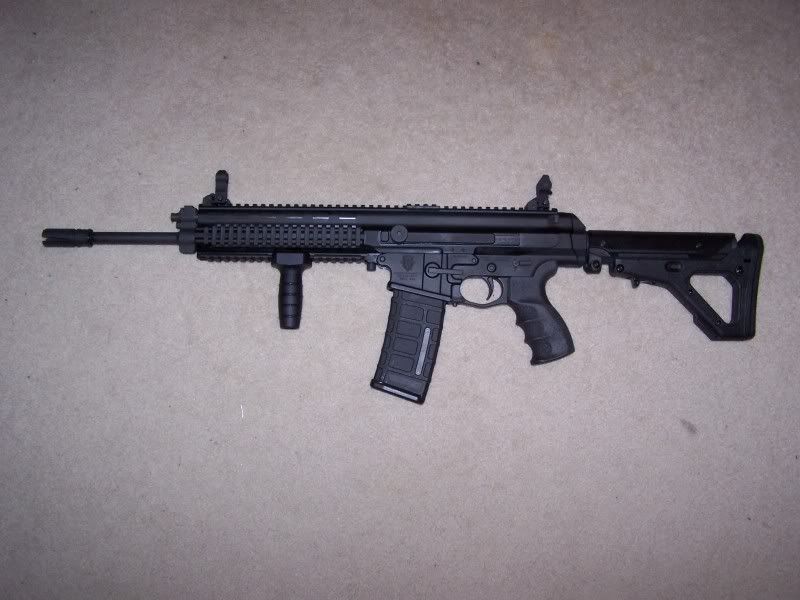 Sean